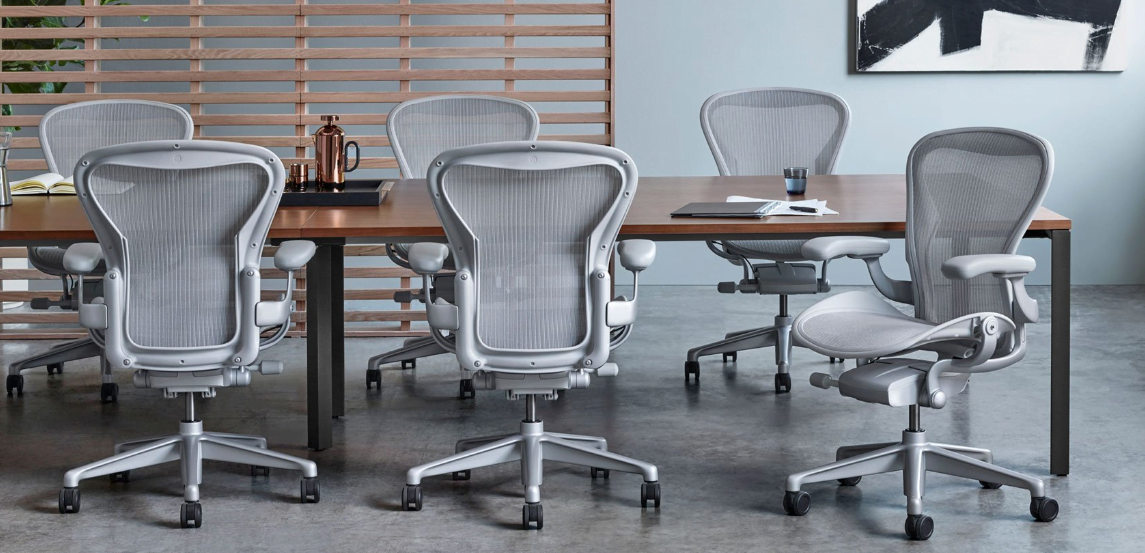 I usually have this inside pain in my spine after day work in my office, because I seldom sit in the office to work extra hours from the regular working hours.
This pain kept going on and on, not until I visited the Hospital for checkups, to discover it was due to my bad sitting posture in the office. I was hoping the Doctor would give me some medication to die down the pain, but on the contrary, he recommended me to get Herman Miller Aeron Chair.
At first, I thought it was a joke. However, I had no other option than to do as told. So, I bought the Aeron Chair.
The first day I sat on it in the office, I had this doubt a chair could heal me of my spine pain by correcting my sitting posture, I doubted though, but I continued using it, maintaining my regularly healthy sitting posture in the office.
After quite a few weeks, I discovered the pains die down gradually until they were no more. It was a damn shocker to me, and I did show big gratitude to the Doctor, I bought him some goodies. And later, I discovered that the Aeron Chair was also known as the American Best Selling Chair. So, I decided to dig into its history.
So far so good, I discovered that Herman Miller Aeron chair was designed by Bill Stumpf and Don Chadwick.
🧾

Herman Miller Aeron Chair Review: Classic Office Chair
From my own practical experience, the Aeron chair has a special feature that made it unique and classic office chair. When Bill Stumpf and Don Chadwick designed the Aeron chair, they did something unique.
And that is, they combined a prior knowledge of human-centered design with never-before-seen technology to create a task chair, unlike any other.
The purpose of designing Herman Miller Aeron chair in such a perspective is to provide support for the spine while maintaining the natural forward tilt of the pelvis, with individually adjustable pads that offer lumbar support and stabilize the base of the spine for a more powerful seated posture. It prevents you from lower back pain issues. But If you want to explore office chair for lower back pain, then you try to get Herman Miller Embody Chair.
So, from my very own experience, the Herman Miller Aeron is somehow linked to health aid, the chair tends to correct your posture or provide a proper sitting posture for you, without actually preventing you from sitting the way you want to.
💡

Striking features of Classic Aeron Chair: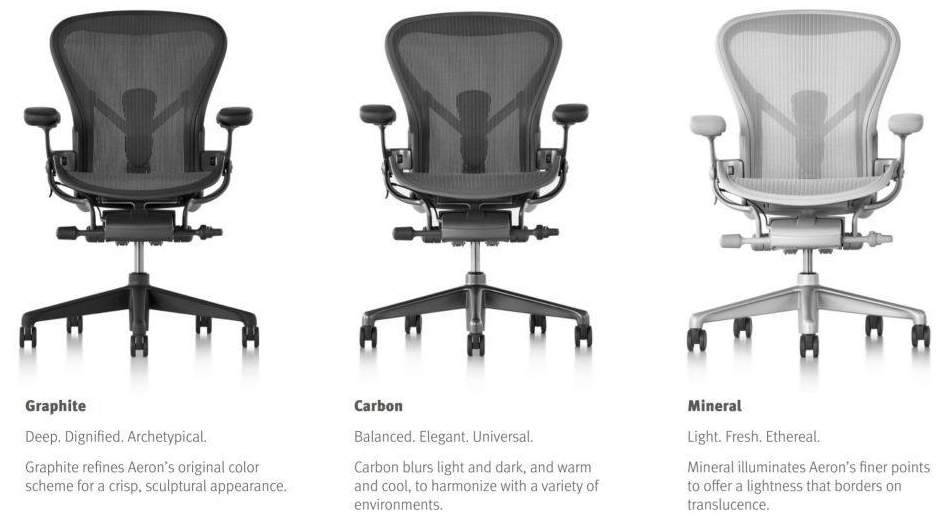 Patented:
The patented flex front seat edge of the Aeron chair allows the seat depth to be adjusted to 5 positions while seated. The airwaves, flexible sear front flexes up and down, increasing and decreasing the seat depth to suit all upper leg lengths.
Tilt:
The Aeron office chair provides freedom of movement when seated. And this is an essential factor for the well being of office employees, both physically and psychologically. The Herman Miller tilts mechanisms to ensure that you are entirely supported throughout the recline and feel in control all the time.
Posture fits:
The classic Herman Miller Chair is designed to prevent slouching and promote a better position by rotating the hips forward and supporting the lower back. That feature gives it the title of American Best Selling Chair.
Additional Lumbar support:
Every human is different, and the human spine varies from one individual to another. The Herman Miller Aeron chair will allow you to adjust your lumbar support to suit your body shape freely
Pros
Posture Fit Design
Highly adjustable
Breathable
Classic Look
Cons
Not have a headrest
Little bit expensive
🔔

Pros:
The Herman Miller Aeron chair is built from less clunky materials, and it provides more comfort (especially posture fits).

The Classic Aeron chair is highly adjustable

The Aeron chair is porous, allowing air to pass through the back and seat.

The Aeron chair is a modern classic for a reason. It's comfortable and relaxed, customizable, and is designed very well.
Cons:
So, is there a downside of using the rated American best selling chair (Herman Miller Aeron chair).
⚡️I have researched that, but none, this is what Kevin (Verified Purchaser of Herman Miller Aeron Chair) said:
"Awesome Chair! It has no downside at all. The Aeron chair is worth every penny. Like most people in office environments, work-study, play, Wow has issues with finding the right chair. Convinced it's directly related to health at the end of the day, so I won't say I wish it were cheaper because it probably wouldn't be the quality that it is, and I would want to swap it out right away. Plus, it looks a lot better in person, noticed I don't even lead forward, or twists and turn as much as I usually do."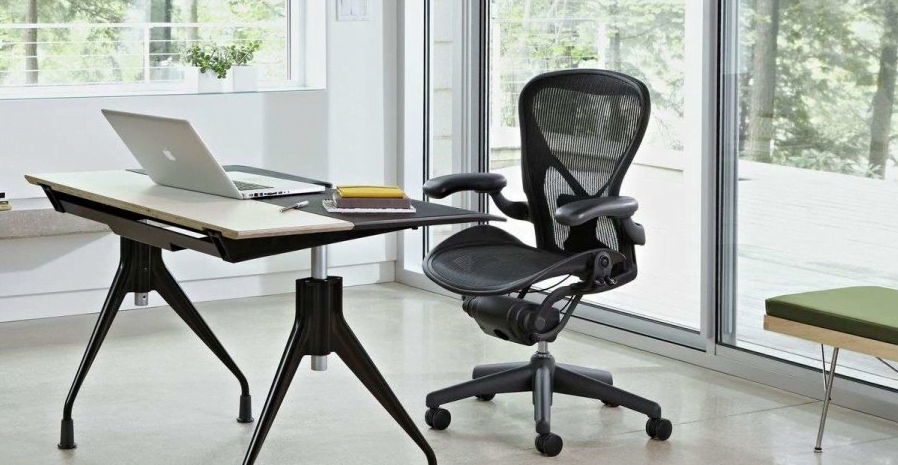 ⚡️ What others are saying:
I taught, am overrating the Herman Miller Aeron chair, not until I stumbled upon some honest reviews by verified purchasers of the Herman Miller Aeron chair.
⚡️ Here is what J. Way says: (5 Stars Verified purchaser review)
It's perfect for me. I have sat on everything popular, and while they all have super active merits, this is a standard for a reason. The quality of Herman Miller Aeron chair is top-notch. Nothing feels like it was made in China like every other "high-end" ergo chair.
⚡️ Here is what Bryan1970 says:(4 Stars Verified purchaser review)
🧊 Solved severe lower back issues
"Yes, it's a $1300 chair, but I was desperate from severe lower back pain, and I was willing to try anything. Perhaps it is quite expensive made me think it must be the BEST.
Well, I almost hate to say it, but it must be. I have never been comfortable (for long periods) in a chair that I am in this thing.
I am 6'1, 275 pounds. "Big guy". And it's super roomy and supportive. I'm at my computer for sometimes 12 hours a day writing code. In my other Serta chair, which in all fairness was an executive chair (this being a "task" chair), I had to go for physical therapy after long weeks of work. It was awful.
But, within two weeks of having a Herman Miller Aeron chair, I have had no back pain. NONE! Fact, I worked 12 hours in it yesterday, and thought for sure I would wake up in crazy pain this morning, but instead, I felt completely normal."
❔ Is the Herman Miller chair worth it?
I am sure you don't want to miss out on a healthy sitting posture to prevent you from crazy back pains. Are you thinking of buying Aeron Herman Miller Office Chairs! Sure, it's worth every one-off dollar spent that will provide you not just comfort, but wellness and there is nothing worth more than healthy living.
⚖️

Final Verdict:
So lastly, I highly recommended that if you are bored from your existing chair, then you must try Aeron Chair by Herman Miller Brand as a last resort. Because it is the Best Selling Chair in America so I surely say, It will be helpful for your body and gives ultimate comfort to your spine. You also read our detailed guide about "Top 10 Ergonomic Chairs for back pain relief".
Related Guide: Top 10 Best Chairs after Back Surgery