Are you working on establishing your office setup but unsure what type of chair will be suitable for you?
Well, we got you. You might have been worrying about your comfort and ease while working with an uncomfortable chair that might have caused you a backache.
Maintaining a good body posture is very important, as suggested by the specialist. Many of us neglect the need for good posture satisfaction when selecting a chair for our workplace, which eventually leads us to severe lumbar pain.
If you ever have been a victim of back pain, you are now at the right place for choosing your perfect chair!
And if you want to give full support to your body while sitting in front of your work table or desk, you must select the appropriate sitting arrangement. Remember your health and safety must be your priority.
Here, you will get a stylish yet comfortable chair for your setup with full support to your body when you are at work.
Autonomous Ergo Chair 2 Review |Our Product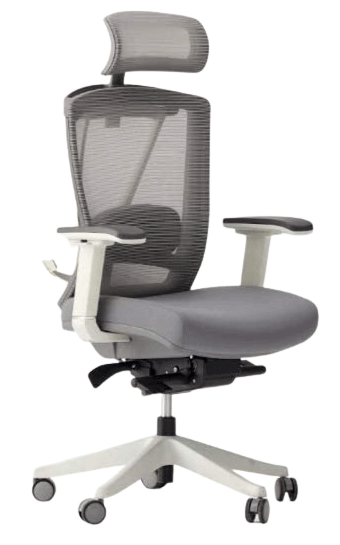 Specification & Features
Brand: Autonomous
Color: 7
Material: Polyester fabric, nylon plastic frame.
Maximum supported weight: 330 pounds
Adjustable armrest, footrest and height
Product's body dimension:29L,29W, 46-50 inches height
Overview
Ergo chair 2 is the Best Product for your setup. By choosing the Ergo chair, you will be admired by whoever pays a visit to your workplace. This ergo chair is highly customizable, and therefore, you can select one that is compatible with your workplace. It is one of the finest ergonomic chairs.
This product is introduced with an Italian design tilt tension mechanism. It offers 360 degrees of flexibility. Not only this, this ergonomic chair provides full support to your back and body in any position you sit. Seven ways adjustable angles for any sitting posture is the best feature to define this Ergo chair.
Ergo chair 2 include a breathable and responsive Korean mesh back that maintains a healthy back and looks fashionable and stylish. It is no doubt a unique piece of style, class and comfort.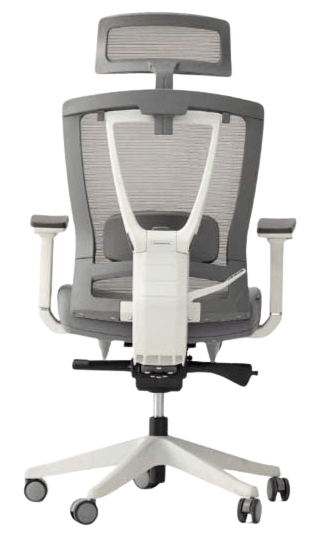 Ergo chair two provides you with full lumbar support. By experiencing it, you will know what a comfort it is for your back. You will have no chance of getting tired or any back problem.
Ergo Chair 2 is an ideal chair for anyone who wants to have a comfortable sitting and a fashionable chair for office & gaming setup as well.
Features: Adjustable height, headrest, breathable support, tilting backrest, lumbar support and adjustable armrest make it a complete package of comfort.
Benefits: The seven ways adjustability provides full support to your body no matter in what posture you sit.
Pros
Highly customizable
360 degree of flexibility
7-way adjustable angles
Italian design tilts tension
Cons
Only two years warranty
No financing
How Can You Do Assembling Of Ergo Chair?
It is delivered with the finest packaging with cardboard. You will get a well-packed chair with all its parts. Packaging of Ergo chair 2 includes proper instructions for assembling the parts of the chair.
For assembling the chair by following provided instructions step by step.
Its parts are the backrest, headrest, seat, five castors, base, gas lift and armrest, different size of 19 bolts, two different sizes of 15 washers and eight spring lock washers. A person can quickly assemble these parts with the help of a screwdriver.
Follow the below steps for easy assembling:
Step 1: Place the base of the leg of the chair on the ground upside down. Now join the five wheels with visible holes on each prong.
Step 2: Now, put the base the correct way up and attach the leg to the central hole.
Step 3: Put the chair seat upside down and position the arms and align the screw holes.
Step 4: fix the arms in place with M6 35mm screw and 1.5 mm washers.
Step 5: Now connect the lever, engage handles. Reveal the screw holes by pushing the seat mechanism.
Step 6: Over the backside of the chair seat laid the adjustment mechanism. For attachment of mechanism use 15mm screw which are 4 in number and 1.5mm washers.
Step 7: place the chair back over the chair seat base and fix it with screw holes and washers.
Step 8: Now, insert the chair leg into the chair seat.
Step 9: place the chair straight and attach the headrest by using 22mm screws.
Your chair is ready to Use!
Ways to Adjust Autonomous Ergo Chair
People who spend a lot of time in the office or at home sometimes experience back pain because of the uncomfortable chair. Every workaholic person sits for a long time at the office or home in front of a desk.
By merely changing your uncomfortable chair with an ergonomic chair, you can avoid back pain. It will give support to your neck and hand while working.
These adjustable features aim to maximize comfort and durability.
It is adjustable for individuals with different height, including short or long heights. To adjust the height, pull the handle up and realize when it is at the correct height.
The armrest is adjustable. Put your arms and shoulders in the proper position while sitting straight. Now use the tab located under the arms to adjust its height.
A person can adjust the seat depth by merely pushing the handle up and is locked when released.
It has an adjustable headrest to provide full support to the neck. You can adjust it up or down.
It also provides support to the back so that your back is neither tilt nor leaned too forward. It is adjusted through the handle by simply pushing it and then recline when you reach the correct angle. Pushing the handle back locks it.
FAQs about Autonomous Ergo Chair
1) Is the item durable?
Our ergo chair 2 has a warranty of 2 years with 30 days trial. This benefit is just for your satisfaction. We have used high-quality plastic, and 360 degrees flexibility makes it much more durable.
It has 4.6 stars out of 5 and about 2000 reviews. Many positive reviews are present on Facebook, online forums, blogs and Twitter. It is the bestselling and durable product by an autonomous brand of about $50 million since launch.
2) Is this item easy to use?
For sure you will find our item very easy to use. Ergo chair 2 is a user-friendly chair with seven adjustable angles. It allows you to sit in any posture you feel comfortable with. The armrest, the neck rest and the back all are adjustable.
Also, you will find it very easy to adjust. Ergo chair 2 has smooth caster wheels, every 2.36 inches in diameter. A person can easily glide from one desk to another during work with the chair's smooth caster wheels.
3) What are the dimensions of this item?
This product's dimensions are defined in detail in the product's specification and highlighted features of this article. Ergo chair has 360-degree flexibility with 29inch length and 29 inches width. Its armrest is adjustable from 11 to 12 inches, and its height is adjustable between 18 to 20 inches.
The Korean mesh back is user friendly and breathable. The dimension of the chair back is 21width and 20 inches in length. The weight of the chair is 48.5 lbs, and an adjustable height between 18 and 20 inches. It is best for a person of maximum350 lbs weight.
4) Is the armrest removable?
Yes, it's up to you. The armrest is removable.
We deliver the chair in a large double box. It is wide and slightly concave in the middle. It has various adjustments, including up, down, side to side, and easy to turn in.
The armrest does not come assembled out of the box. It's up to you that whether you want an Armrest or not. Though Armrest provides support, but if you are uncomfortable with it, you can remove it.
5) Do these chairs come assembled?
No. Our chairs come unassembled. You will have to assemble them by yourself at your place. There are just a few simple steps you have to follow while assembling. We do so for the safe delivery of product components at your location.
All the tools you will need are present in our package, including backrest, headrest, seat, five castors, base, gas lift and armrest, different size of 19 bolts, two different sizes of 15 washers and eight spring lock washers. You can quickly assemble it at home by following the steps mentioned in the user guide.
Conclusion:-
The Autonomous Ergo Chair 2 is serving best for your lumbar support and back pain. With our world-class mechanism and Italian tilt, we offer you multiple levers to adjust the Ergo chair's support and resistance to your requirement.
The rock-solid manufacturing with upgraded seat foam and breathable, durable mesh fabric represents a package of comfort that every office needs. The adjustable arm and neck rest, flexible lumbar system, and tilting backrest features of this Autonomous Ergo Chair 2 make it a stylish and unique piece for your setup!